Two
Factor
Authentication
(2FA)
for
the
IBM
iSeries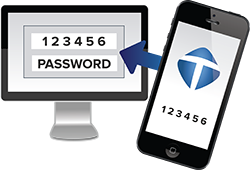 Two Factor Authentication (2FA) for the IBM System i allows you to enhance the security of your Operations and sensitive applications by requiring entry of a token sent to the user's mobile phone.
Alliance Two Factor Authentication
Improved Security with Two Factor Authentication
Alliance Two Factor Authentication brings mobile SMS and voice two factor authentication to the IBM i platform. IBM i customers can significantly improve the security of their IBM i systems through implementation of proven two factor authentication.
Features and Benefits:
Improved Security
IBM i Two Factor Authentication (2FA), also known as Multi-Factor Authentication, is helping organisations to improve the security of their core business applications. Two Factor Authentication helps reduce the security threat by requiring an additional authentication mechanism beyond just a memorised password.
Alliance Two Factor Authentication provides the IBM i security administrator an easy-to-use method of implementing a Two Factor Authentication mechanism based on voice and mobile SMS text technologies.
Passwords are Passé
Passwords are the weak link in your security chain.  Often, people use familiar details that can either be guessed or easily found out.  Or they use the same passwords on web services that get hacked, releasing their corporate password into the wild.  The use of Two Factor Authentication ensures only authorised individuals obtain access to your systems and sensitive data by requiring them to have both something they know (a password) and something they have (their mobile phone).
Reduce Risk
Two Factor Authentication lowers the risk of unauthorised access. Even armed with the right password, a hacker cannot reach your protected systems.  Additionally, Alliance Two Factor Authentication helps protect against system compromise from malware that uses keyboard logging to capture passwords.  So your systems have an extra layer of security.
Reduce the dangers of Data Theft
Unauthorised access to information can lead to theft of valuable data which can damage your brand and result in lost business and customers taking legal action to redress their personal loss.  The financial and business consequences can be huge, as we are increasingly seeing.  Now you can easily stop data theft at source by shutting off easy access.
Help Meet Compliance Regulations
Two Factor Authentication addresses compliance requirement/recommendation issues (e.g. in PCI DSS, HIPAA, etc.) and audit requirements.  You can more easily meet the increasingly stringent demands of the regulators.
Alliance Two Factor Authentication supports the following features:
Mobile phone SMS text authentication code delivery

Voice authentication code delivery to any phone

Up to five mobile and voice phone numbers per user

One-time codes (OTC) for use when phone services are not available

User logon authentication

Application Program Interfaces (APIs) for developers

Full authentication logging to security audit journal QAUDJRN

Automatic signoff on authentication failure

Optional user profile disable on authentication failure
Alliance Two Factor Authentication also provides easy to use APIs to let you quickly extend two factor authentication into any of your IBM i RPG, COBOL, or CL applications. Sample code helps you get up and running quickly.
Related Links:
Townsend Security 2FA Product Page
contact us to arrange your free trial