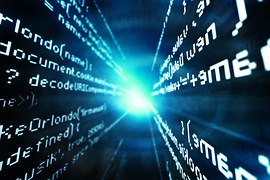 We work with small, medium, and large organisations, notably in the Pharmaceuticals sector, to help them optimise their businesses. If you're considering custom software development to gain a competitive advantage, to streamline your processes, or just want to know how software systems can help your business, then contact us.
Our Encryption, Key Management and other security solutions were originally the preserve of the larger organisations, but increasingly, all organisations are becoming more conscious of the threats to their systems and business.
We can work with you doing anything from designing a smart spreadsheet to a multi-year ERP project. All projects get our high-quality focus and attention to detail.
If you're in the Pharma sector, we can help out with Validation support, to get compliant systems implemented faster.
And if finance is ever an issue, which it often is for SMEs, you can now lease our software solutions (even custom software) over 3 to 5 years, with a 2-day turnaround on decisions. No runaround, minimal paperwork, fast access to the finance you need to get the solutions you need, right now. Just contact us to discuss your options. We can also provide some of our products on a subscription basis, so you can pay as you go, freeing capital for other projects. Either way, don't let finance hold you and your business back.